Just received this photo from a client who commissioned me for the "tiger" calligraphy. He did an excellent job with the framing!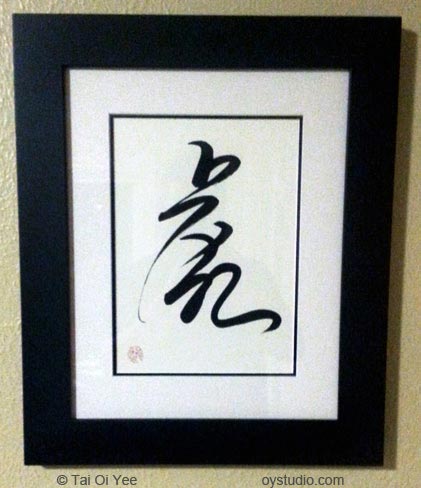 Chinese writing dates back to over 5000 years ago. Chinese characters evolved from pictographs to more abstract ideograms to the modern-day character, which bears a slight resemblance to its pictographic origins. The characters are divided into 3 main categories : pictographs , ideograms , phonograms.

"Tiger" is a pictograph. The original oracle bone script is a rough drawing of the animal. Here is my interpretation. You can see the head of the tiger at the top, the stripes in the middle, and the crouching body and tail at the bottom right.