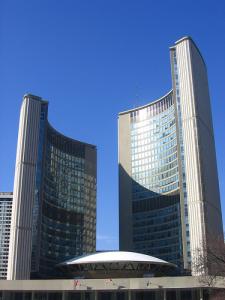 I just dropped off my artwork for the "Art As a Healing Force" Exhibition at the Toronto City Hall.

The exhibition is held by The ART for Cancer Foundation from February 17 to 24, 2012 in the Rotunda at the Toronto City Hall. The multi-media exhibit will help raise awareness of the power of the creative process as a healing force, as well as promote the ART for Cancer Foundationís free creative programs for cancer patients.

My two paintings describe how art helps in my own healing journey from gloom to glee. "Wait Up" was done when I was stuck at home recovering from my cervical spine injury. Watching the world go by and off work, I felt utterly helpless and useless. So I yelled out in the painting "wait up" !

I painted "I Am Back" in celebration of my recovery. After being cooped up at home for so long, I can finally get out on my own and have some fun. Wheeeeeee, I'm Back!





I hope the paintings will inspire those who are suffering from diseases or losses . The Art for Cancer Foundation which was founded by Cid Palacio does just that. It is is a non-profit charitable organization, committed to improving the quality of life of people living with cancer by providing an outlet for creative expression through the arts, and by supporting research into the cause, control and cure of cancer. It is a truly worth cause, and you can visit the organization's website at : http://www.artforcancerfoundation.org


Oiyee